An Inter-Institutional Platform
for PhDs, PostDocs and ECRs in
Architectural History and Theory,
Landscape and the City
---
FALL SEMESTER 2023 PROGRAM
All the talks are scheduled
for Tuesday, 4-6 PM CET
(unless indicated otherwise)
Talks in red are regular and lighting talks
-> Zoom Regular Talks <-
DocTalks x MoMA PROGRAM

19 October 2023
Adil Mansure, Brent Cox
24 October 2023
Dequah Hussein Wetzel, JihoiI Lee
31 October 2023
Dan D'Amore, Justin Hui
21 November 2023
Maxwell Smith-Holmes, Meg Wiessner
28 November 2023
Bert De Jonghe, Y.L. Lucy Wang
12 December 2023
Gili Merin, Michele Tenzon

DocTalks x queer space working group PROGRAM

5 October 2023
Claude Dutson, Kara Plaxa
21 December 2023
Queer Domesticity

The program is continuously updated
---
26 September 2023
Sentinel Gardens
PAOLO PATELLI
Aarhus University, Denmark
Respondent: Nazli Tümerdem, ETH Zurich
In environmental health studies, among other academic fields, the non-human indicators that alert us to a threat onset are called "sentinels". The term comes from the military world, and refers to a soldier who goes to the front in order to see whether an enemy is advancing, but the word originally derives from the Latin "sentire", to feel or sense. Thus the figure of the sentinel is bound up with both the problem of perception, and with those of surveillance and efficiency in monitoring protocols. In the late nineteenth century, botanist Wilhelm Nylander mapped air pollution in Paris by looking at lichen distribution in the Luxembourg gardens. He called the lichens "hygiometers" since they could assess the salubrity of a given location. Plants can sense light, chemicals, touch, temperature, electrical impulses, and sound waves through specific sensors or more diffuse systems of feedback. Can we look at flowers as machines for extracting impressions from sensoriums across species, for drawing out associations, as visualizations, materialisations? Such techniques are forms of environmental control that shape the possibilities of exchange between organisms and their surroundings as variables. When sensors are something more than strictly computational, landscapes can be described as platforms. This article will look at a selection of gardens as sites of data generation.

***
Alois Riegl: The Modern Cult of Monuments and its Transformations from 1903 to the Present

NIKOLA BEIM
University of Applied Arts Vienna, Austria
Spring 2023: Fulbright Visiting Scholar, GSAPP, Columbia University
Respondent: Grazia Cione, ETH Zurich
In her dissertation, Nikola analyzes the first axiological study of monuments defined in the Modern Cult of Monuments by Austrian art historian Alois Riegl in 1903 Vienna and maps its impact on the twentieth- and twenty-first-century architecture and preservation shifting from the physical to the digital realm. Nikola's dissertation is divided into three research areas: "Notes on the Modern Cult of Monuments," "The Anamnesis of the Cult," and "Cult Beyond Digital." The research analyzes the birth of the Modern Cult at Fin-de-siècle Vienna, measures the effect of the returning Cult in the second half of the twentieth-century international architectural discourse, and proposes the Cult beyond Digital by mapping the technological possibilities in the twenty-first-century building upon Riegl's Modern Cult. The large gaps between the studied periods are due to the absence of the legacy within the missing timeframes. Therefore, the dissertation aims to offer a continuous story of Cult's development from its birth to recent Times. The dissertation revolves around the question of what is the monument's value in the twenty-first century operating within the digital realm while reflecting upon Riegl's preservation theory. Furthermore, the project seeks a new representational model of monuments existing between physical and digital environments while utilizing current digital tools and methods.


---
5 October 2023
Thursday 12pm EST/6pm CET
DocTalks x qswg
Session 1

Respondents: Torsten Lange, Hochschule Luzern
& Phevos Kallitsis, Portsmouth School of Architecture


Outing, Passing, Flagging, Cruising: Queer Spatial Tactics against Commodification and Gentrification

CLAUDE DUTSON
RCA


Utopian Prospect (1988), installation in Byrdcliffe Art Colony, Woodstock, New York, architect Mark Robbins. Reproduced from Mark Robbins, Angles of Incidence, (New York: Princeton Architectural Press, 1992)
While the act "to queer" can be understood as a technique of subversion, either as a 'queer reading' detecting kinks and bends in an apparently straight world, or as an action that overturns norms, being queer in urban space is also to be entangled with, and often implicated in, commodification and gentrification. In the context of the financialised city, is "queering" a resilient enough strategy?

Re-engaging with Aaron Betsky's premise that queerness is a concrete act with a concrete sensuality and sexuality attached to it – this presentation will explore strategies of being detectably or undetectably, respectably or irreverently, queer within urban space and architecture. Drawing on the acts of being boldly 'out', to 'passing' for heterosexual or cisgender, through to codified 'flagging', and 'cruising' with sexual intent, I will extract a series of urban and architectural tactics for spatial resistance against gentrification, homophobic and transphobic violence, and the commodification of marginalised identities. The tactics are investigated in relation to the street, the neighbourhood, and the intentional queer community space.

Tracing a path from the first Gay Pride marches in the 1970's – through to corporation-sponsored Pride Parades, the formation of gay 'villages' through to gentrification, and the creation of queer intentional spaces within the destructive pace of urban redevelopment, this presentation aims to scope out a range of queer spatial tactics to avoid the grasp of capital, and persist in an increasingly financialised urban environment.


***


Othering Worlds: Leatherspace, Dyke Community, and the American City

KARA PLAXA
Princeton SoA

"Capturing Mama Vi in a Moment of Intimacy: An Iconic Portrait as a Leather slave in her Newark, NJ Home." Personal Archive of Mama Vi, photo by the author.
Famously known as the "Queen of Kink," "Professional slave" in the leather community, and wife to International Ms. Leather, Jill Carter, Mama Vi also holds the title of the "Matriarch of Judson Street" in Evansville, Indiana. Over the span of several decades and multiple property acquisitions, Mama Vi and Jill Carter established a cluster of residences on Judson Street, nurturing a unique enclave for "kinklings." This community thrived around the inauguration of the Carter Johnson Library and various social gatherings.

Their vision for a leather gayborhood in Evansville traces its origins back to the early 1980s when they ventured into the BDSM scene in New York City. As their leather and kink community expanded, so did their use with domestic architecture. They transformed suburban spaces, crafting dungeons in locations such as Newark, NJ, and Long Beach, California, while also connecting marginalized communities into a more extensive queer family network, from Oklahoma to their endeavor in creating a traveling archive in Philadelphia. In doing so, Mama Vi and Jill Carter challenge the normative urban landscapes that have defined American cities.

Examining the spatial dynamics within Jill and Vi's Master/slave relationship, this study illuminates BDSM and leather culture as intricate spatial disciplines. Their life's work in shaping unique environments offers insights into the creation of a distinct American queer cultural
geography. Their territorial claims extend from major metropolises like New York City and Los Angeles to middle-America cities like Tulsa, OK, and Evansville, IN, bridging heteronormative landscapes.

Mama Vi and Jill Carter's environments are transformative leatherscapes, defying conventional architectural norms and opening a dialogue between queer studies and concepts of mini-urbanism and rural spaces. These crafted environments serve as built manifestos, pushing the boundaries of heteronormative landscapes and providing glimpses into utopian leatherdyke thought.

Othering Worlds: Leatherspace, Dyke Community, and the American City contributes significantly to the understanding of the broader historical context of queer spatial practices, shedding light on the transformative power of alternative communities within urban and rural
America.
---
10 October 2023
Building the Economy:
Design and Construction of the US Department of Commerce Building, 1927-32
CARRIE BLY
Princeton University
Respondent: Michael Osman, UCLA
Source: University of Washington Libraries, Special Collections, PH Coll 1223.3.
On June 10, 1929, a new capital building was consecrated before the American public on a construction site in Washington D.C.. Accompanied by music and celebratory speeches from religious and government officials, the cornerstone of the US Department of Commerce building was set into place by President and former Commerce Secretary Herbert Hoover using the same trowel and gavel George Washington used at the cornerstone ceremony of the US Capitol in 1793. Current Commerce Secretary Robert P. Lamont called it "A new temple of a great American faith." Hoover himself exclaimed that it "represents the most important structure" in the US Government. This event was a performance of political theater that evinced not only the central importance of commerce to government, but also, the newly figured central importance of building to commerce. As early as 1921, the Commerce Department took aim at re-shaping the building industry, and how architects work along with it. Committees were established to revise building code, zoning, specifications, material dimensions and more. During this period, the material and labor intensive process of building construction was considered a critical means of circulating capital and facilitating new business cycles. In these conditions, the task of architecture was not just to represent, but to participate in the dynamic materialization of the economy. The design and construction of the Department of Commerce's first dedicated building exhibits what it meant for architecture to participate in the making of economy. This Doc Talk presents an architectural history of the building to historicize how architecture and building were conceived by architects and the state as critical apparatuses in developing the terms of an economic system that encompassed both.
***
Collettivo di Architettura:
Political Engagement and Professional Practice in Milan's Periphery (195X – 198X)

ELETTRA CARNELLI
ETH Zurich
Respondent: Andjelka Badnjar Gojnic, TU Munich
M. Zung, D. Marchesini "In punta di piedi... Giovanni Foglia il sindaco di tutti. Rozzano 1960-1985", Comune di Rozzano, 1998, p. 38
In the post-war period, debates on the meaning and priorities for architecture and urban planning in Italy were closely intertwined with the political discussion. In this context, the Milanese communist collective Collettivo di Architettura stood out for its overt political stance. From the early 1950s to the late 1980s, Collettivo worked in the Milanese periphery for leftist building cooperatives and communist-led municipalities, attributing a social and political dimension to architectural work. Collettivo's members integrated collaborative ways of working and political militancy in the Italian Communist Party (PCI) into their architectural practice, establishing a vast network that allowed their practice to flourish. Despite its distinctive approach and numerous projects, architectural history has paid little attention to Collettivo, particularly concerning the implications of its members' political commitment for their work.
This presentation explores Collettivo's professional practice in Milan's periphery, focusing on the municipality of Rozzano, where its members worked both as municipal technicians and architects from the late 1950s to the mid-1980s. Their activity exemplifies the policies, projects, and practices that were collectively established in Milan's outskirts: as in other leftist municipalities, Collettivo's members provided Rozzano's administration with free professional support in urban planning. This was coupled with proactive engagements with local authorities, institutions, and economic operators. I hypothesize that by engaging with local actors, Collettivo established enduring relationships that allowed its members to gain political positions and to secure commissions for public buildings. I argue that Rozzano was one of the testing grounds for Collettivo's intentions and ambitions, where the distinctiveness and ambiguities of their practice emerged. Through the case study of Collettivo's work in Rozzano, this presentation investigates the impact of political commitment on professional decisions, operational structures, and outcomes, including the resulting ambivalences within the political landscape of Milan's periphery.
---
19 October 2023
Thursday, 11 EST/5 CET
DocTalks x MoMA
Session 1


Indigeneity and architectural sustainability:
an oral history of the Haida and the Champagne and Aishihik First Nation

ADIL MANSURE
Harvard University

Respondent: Frederik Braüner, UC Berkeley


Along the Arctic circle, time, frost, and colonial oppression have inevitably vetted out stellar models of living sustainably. What are these architectures of adaptation, buoyancy, and persistence? And what about them are we not able to pin—and pen—down? Such were the questions guiding an oral history project I undertook, where I spoke with the elders and knowledge-keepers of various sub-Arctic Indigenous peoples about the architectural knowledge that lay intertwined with their knowledge forms and life skills. Thousands of years of knowledge are transferred orally—without writing or drawing—through their stories, myths, and worldviews; what of this oral epistemology itself shapes knowledge as adaptable, resilient, and sustainable?

I focus here on the Haida from Haida Gwaii, BC, and the Champagne and Aishihik First Nations from the Yukon, Canada. In my conversations with them, stories flowed freely from myth, to life lessons to teaching about morality, to passing on valuable skills required in everyday life, to recounting the trauma they encountered in residential schools. I note the sophisticated mnemonics at work in these drifts. In these cultures attempting to recover from generations of rupture and trauma caused by colonial repression, I account for how culture and language are regenerated by not only retelling their stories, but also by returning to their lost arts—building canoes, longhouses, and totem poles in the case of the Haida, and contraptions for hunting, seasonal dwellings, and food storage in the case of the Southern Yukon First Nations. A special emphasis is placed on water in their respective ecosystems as a key agent of environmental change. Architecture here is approached as merely a phase in the life cycle of carbon chemistry involving food, clothing, energy, and shelter. And architectural space is anything but universal; rather, it emerges from the animal bodies, landscape features, and atmospheric phenomena encountered in everyday life—which describe axes of dwelling, subsistence, and space.

***


ecopoetics workshop & The Architectonics of the Poem: A Non-Standard Ecopoetics

BRENT COX
Topological Poetics Research Institute (TPRI)

Respondent: Phoebe Giannisi, University of Thessaly


The above image includes re-mediated photographs from ecopoetics workshop 2023's collaborative writing exercise "ecorenga erosion" held in Val Taleggio, Italy, the author's speculative diagram of a non-standard ecopoetics, and bricolage material from images of Cecilia Vicuña's "Spin Spin Triangulane" — a large immersive quipu — N.H. Pritchard's The Matrix, and Leslie Scalapino's Seamless Antilandscape.
From July 18-July 31 2023 my colleagues and I at The Topological Poetics Research Institute (TPRI; 4 PhD candidates and recent PhDs) organized ecopoetics workshop 2023, an autonomous alter-institutional intensive residential program at the Nature, Art, Habitat Residency (NAHR), an environmentally oriented art and science research institute run by architect and writer Ilaria Mazzoleni in Val Taleggio, Italy. Our workshop was attended by MFA students, PhD candidates, and professors, and consisted of 2 weeks of seminars, collaborative writing exercises, presentations from scholars in the field, and deep engagement with the local environment of Val Taleggio. ecopoetics workshop takes as its starting point an "architectonic" understanding of the poem, one that desubjectifies authorship into a collective assemblage of nodal transformative points in the homology of the built landscape of the valley and the anthropocentric entanglements therein and beyond. For DocTalks x MoMa I propose to present and contextualize the workshop and its ongoing outcomes.

In recent decades, ecopoetics and ecocriticism emerged as a response to ongoing environmental catastrophe. At its most radical formal extreme, such as in the work of Cecilia Vicuña, ecopoetics participated in fostering an expanded understanding of the poem, wherein the "parapoetics" of the poem, or what we might call its architectural identity, became inextricably bound to any understanding of its "content." In other words, ecological thinking authorized a form of poetics that can be reasonably considered "architectural," that is, a form of poetics concerned as much with a poem's spatio-temporal-material existence as it is with the "language-content" of the poem. While ecopoetics and ecocriticism have been quietly recuperated into the standard form of academic discourse, in my session I would like to present what I'm calling a "non-standard ecopoetics," one that continues to push on the boundaries of the poem, and the poetic subject, in the situation of anthropocentric climate change, ongoing coloniality, and racial-financial capitalism.


---
24 October 2023
DocTalks x MoMA
Session 2


Reclaiming Lost Spaces:
Reckoning with Natural Disasters and Erasure
in the Built Environment

DEQUAH HUSSEIN WETZEL
Columbia University

Respondent: TBD


Flooded apartments during the Vanport flood, May 1948, Oregon Historical Society. Library
On August 23, 2005, Ms. Laveta Gilmore Jones was at her mom's house in Portland, Oregon when she heard the news: the levees had broken in New Orleans. Hundreds of miles away, Hurricane Katrina was wreaking havoc on the Lower Ninth Ward. When she looked over at her mother, Ms. Bea Gilmore, she saw more than concern: tears were running down her face. "What's the matter, Mom?" That was the day Bea would finally open up to daughter about Vanport, her childhood home. Constructed in 1942 as a temporary wartime public housing project for the workers of the Kaiser shipyards, on floodplains between Portland, Oregon and Vancouver, Washington, Bea's family was one of thousands of working-class families — Black Americans, whites, Japanese Americans, and Indigenous Americans — that moved there for better-paying jobs. Unusually for the time, Vanport's schools and community spaces were integrated. Residents were assured the surrounding berms would never break, but in 1948, water rushed in from the Columbia River, destroying the community. Homes and lives were taken in an instant. Survivors had to start over with nothing. In a world of climate precarity, the story of Vanport matters more than ever. Human decisions — about what land is valuable, what peoples matter, and how nature is to be treated — laid the foundations for this community's erasure. For this DocTalk, I will explore the lessons Vanport has to teach us: about the physical erasure of place and culture in the built environment, about humans and natural resilience, about the power of telling the truth and sharing our stories. Moreover, I will expand on how I use podcasting as a tool for historic preservation — one that amplifies the voices of marginalized community members and identifies pathways for community input for future development.

***


Designing River Islands:
Recuperating Biosphere
Along the Han River

JIHOI LEE
Seoul National University

Respondent: TBD


Image courtesy of Home Living Korea / Design House.
The main waterway of Seoul, the Han River has been the symbolic resource for both human and non-human entities who inhabit the region around it for millennia. Yeouido and Seonyudo, two naturally formed river islands along the watercourse, had undergone drastic artificial interventions during colonial rule in the 1910s and 20s. Yeouido's vast delta was turned into an airfield and Seonyudo's rocky hill was destroyed to supply materials for building embankments as an excuse for preventing flooding in the city. It was only in the 1990s that this disfigured river was put into question by Korea's first female licensed landscape architect Jung Young-sun (b. 1941), who has been the protagonist figure in implementing the language of nature into the context of rapid urban development in South Korea. She was the sole female voice among her mostly all-male collaborators—architects, urban planners, government officials, etc., strategically infiltrating the elements of ecological care in building nationwide urban infrastructure since the 1980s. Focusing on Jung's two main projects along the Han River—Yeouido Saetgang Ecological Park (1997) and Seonyudo Park (1999-2002), this presentation seeks to shed light on her efforts in recuperating the pre-colonial biosphere of these two river islands before Japanese rule and modernization. Analyzing the design processes of Jung Young-sun and her team, from unearthing pre-colonial traces of the land to reviving the ecosystem that was once lost, I will draw attention to how these projects led the discipline of landscape architecture to gain recognition as an important role in Korean society. The presentation is part of my study in preparation for Jung's retrospective exhibition at the National Museum of Modern and Contemporary Art, Korea (MMCA) in 2024, which will be the first solo exhibition of a landscape architect to be introduced in the domain of visual arts.
---
31 October 2023
DocTalks x MoMA
Session 3


Turf Management, or
How To Make a Level Playing Field

DAN D'AMORE
Emerson College

Respondent: TBD


Faria, James M. and Robert T. Wright. Monofilament Ribbon Pile Product. US Patent 3,332,828, filed Dec. 28, 1965,
and issued July 25, 1967.
When the Houston Astrodome rolled out the first AstroTurf baseball field in Summer 1966 after the "World's Most Pampered Grass" died underneath the novel stadium's roof, few reactions were enthusiastic. Beyond ballplayers' suspicions of its effect on the game and their bodies, critics viewed the Monsanto-developed surface as either a gimmick or an insult: the artificial rug was pilloried as an attempt to save face or, worse, the synthetic environment's eclipse of a uniquely American pastoral.

The proposed talk will use the episode within a larger project on "environmental management" and as a precedent for contemporary debates on the political economy of energy, public culture, and sports. The Astrodome and its design illustrate a late-modern approach to environment as conditional space, and management as the discursive and operative set of ideologies, practices, and technologies that produce and maintain those conditions. The framework aims to critically re-assess the economic assumptions of management thought and its ever-finer rationalizations, optimizations, maximizations, and so on through the ambivalence of management's different making-dos. Illustrated by the Astrodome's volley between their expert consultants and "band-aid" solutions, management as making-do vascillates between dreams of totalizing control and maximizing ambition and the improvisational and adaptive handling of adversity. The Dome's vicissitudes demonstrate environmental management's impossibility of totally-administered space as well as the insufficiency of relying on small-scale solutions to structural problems.

Drawing on the ultimately fruitless grass-growing experiments for the stadium and the petrochemical industrial complex that produced AstroTurf, the talk will place the Astrodome within a history of agronomic professionalization and scientization of sports and turfgrass management. Likewise, the Astrodome's prime role in attracting white collar labor and business tourism for Sunbelt Houston's petrochemical, energy, and space "business climate" invites closer attention to spectator sports persistent function in issues and ideologies of urban development, environmental sustainability, and international relations through sportswashing and, naturally, "astroturfing."

***


Black Mountain, Red Earth

JUSTIN HUI
Independent Researcher

Respondent: TBD



Black Mountain, Red Earth chronicles the desolation of mining towns in the Zambian Copperbelt and the emergence of multinational frontier towns in the West. Following the crash of global copper prices in the 1990's, this mineral-rich region underwent significant changes as state-run mines were sold to multinational mining conglomerates. This privatization resulted in drastic cuts to welfare and funding for urban development, profoundly changing the lives of those who work and live there.


The project focuses on two distinct regions: Black Mountain portrays the devastating effects of privatization from the lens of miners and their livelihoods in the Zambian Copperbelt; Red Earth explores the emerging frontier towns in Western Zambia where multinational companies are vying for a share of Africa's vast copper reserves. Through interviews and photography, these two chapters provide a comparative portrayal between a place left behind by globalization and another borne by it, between the shadows of Zambia's colonial legacy and the emergence of a global Africa shaped by competing multinational interests. These narratives foreshadow a broader landscape intertwined by global markets and forces.


---
7 November 2023
A Silent Manifesto:
Japan Reconciling Disaster
in the Field
ANASTASIA GKOLIOMYTI
Tokyo Institute of Technology
Respondent: Tamotsu Ito, Nagoya Zokei University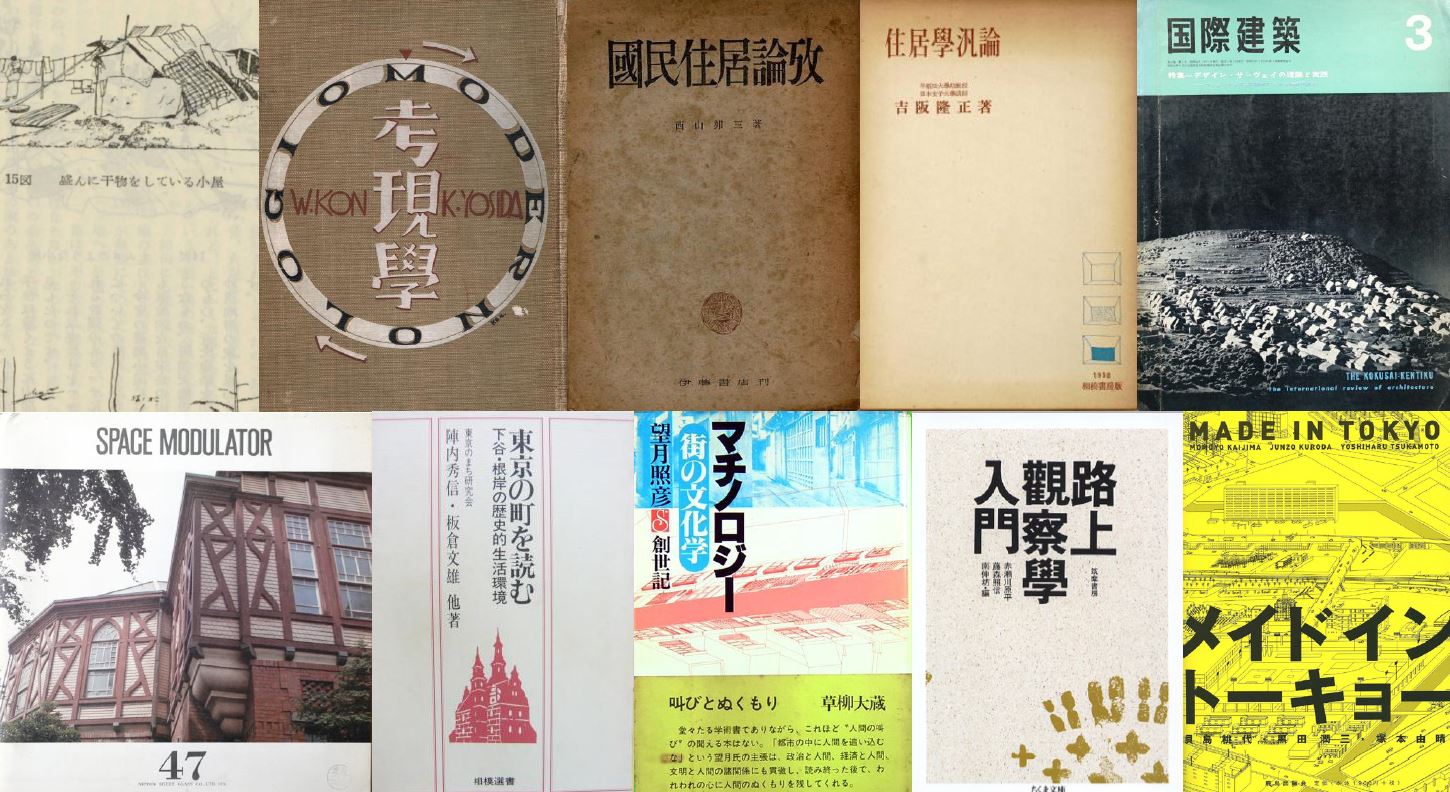 Cases of Post-Crisis Architectural Fieldwork - Guidebooks (1910s-1990s)

Usually, surveying the site where an architectural project will take place is part of standard practice in architectural education. Nonetheless it serves as a means to an end - the understanding of the site conditions and surrounding contexts to consider towards architectural design decisions.
This presentation shows the potential of architectural fieldwork as discourse in dynamically changing urban contexts. Tokyo in particular, due to it being an exemplary case of urban transformations due to social, cultural and economic restructuring on the one hand, and natural disaster on the other, has provided the foreground for architectural fieldwork to evolve to be a vigorous practice - a standalone project. I trace cases of 20th century fieldwork that emerged directly after such 'transformative stressors'.
- Firstly, my research looks into how Architects paired their technical skills such as drawing and model making with urban ethnography and critical commentary.
- Secondly, I explore the distinct character of such architectural fieldworks through the lens of 'curation as care': The fieldworks' providing 'curations of Tokyo' - selected urban artifacts - as important 'guides' in helping navigate the otherwise chaotic aspects of the emerging metropolis.
- Thirdly, I investigate the role of such works as social practices: how Japanese architects have used architectural media to talk about the emergence of new relationships between architectural values and what I term the 'contemporary vernacular' during social change, to inform the adopting of a moral stance for architects in times of societal shifts.
In conclusion, by examining Japan's unique methodology of fieldwork in the interplay between architecture and societal shifts, especially post-crisis, I speculate on expanded 'response-abilities' of the architect's role in the Anthropocene that call for architectural knowledge production coming from observation of real-world needs.



***
'The Battle for Wheat':
A Process of Reordering and Intensification in Spanish Grain Agriculture
ISABEL RODRIGUEZ DE LA ROSA
Universidad Politécnica de Madrid
Respondent: María González Pendás, Cornell University

From 1939 onwards, during the Francoist autarkic period, a major industrialization process was developed in Spain. The main objective was to exploit the territory through the location, extraction, reorganization, optimization, and exploitation of the country's natural resources, trying to ensure their maximum performance to produce goods and energy. As a result, the landscape was subject to a series of radical transformations defining vast territorial structures and configuring functional and social environments. Energy, water, mining, quarrying, oil extraction, agriculture, livestock, forestry and fishing, are some of the sectors in which important exploitations were carried out, along with a full constructions and associated services chain that gave rise to the configuration of large multi-scale productive territorial systems.
In this context, the case of the reorganization and intensification of the grain sector is particularly significant. In a period of barely 20 years, Spain underwent a process of reordering and intensification associated with this sector, which resulted in the total transformation of the physical, sociocultural and administrative structure of its producing landscape. Considering this process as a practice of design and spatial re-planning of the territory, the first stage of this contribution will delve on the reordering of the sector carried out through an intense state intervention in the whole process of production, distribution and consumption of grains. This analysis will be followed by the one referring to a second stage of intervention based on the implementation of multiple measures for the intensification of production. Approached from an anthropogenic perspective of instrumentalisation of the natural environment, this whole process would lead to the total transformation of the biophysical and socio-economic components of its cereal producing landscape.
---
21 November 2023
DocTalks x MoMA
Session 4


Olmsted's Dividends

MAXWELL SMITH-HOLMES
Princeton University

Respondent: Hollyamber Kennedy, Northwestern University


Chinese workers mining on Mariposa Creek, 1867. From Newell D. Chamberlain, The Call of Gold: True Tales on the Gold Road to Yosemite (Mariposa, Calif.: Gazette Press, 1936), 26.
Six years after overseeing the design and construction of Manhattan's Central Park, Frederick Law Olmsted was appointed "Superintendent" of the Mariposa Estate, a network of gold and silver mines situated on seventy square-miles in Central California. Mariposa's New York shareholders understood the unique competencies Olmsted demonstrated at Central Park as an ideal skillset for mine management. While landscape and architectural historians have noted Olmsted's engagement at Mariposa, his work in mineral extraction remains underexamined despite raising important theoretical and historical questions about the imbrications of land, race, and economic value in the context of 19th century continental imperialism. Referring to Olmsted's correspondence and Mariposa Company financial records, and informed by theoretical formulations of racial capitalism, I argue that landscape architecture's emergence as a distinct profession was inseparable from modes of capitalist value production rooted in racial difference. After taking charge of Mariposa, Olmsted confronted the enterprise's poor financial performance by slashing mine workers' pay by two-thirds. After laborers stopped working in protest, Olmsted hired Chinese workers at half the wages of the predominantly white miners on strike. Thus, Olmsted's tenure at Mariposa Estate involved an adaptation of the American West's racialized economic geography from a horizontal topographic axis to an equally vast if less readily pictured landscape extending vertically down through subterranean strata of mineral resources. In his remaining two years as a mining manager, Olmsted ingratiated himself with San Francisco bankers who were busy overseeing investments in infrastructure such as shipping and oil prospecting, industries that would prove crucial to settler expansionism throughout the latter half of the 19th century. Building on these relationships, Olmsted began advising wealthy New Yorkers on investments in the American West, translating his expertise managing large-scale earth-moving projects into personal financial confidence. Olmsted's career in California reveals landscape as a vocation in postbellum America through which land became equivalent to monetary value – liquid and convertible – and race became immutable, tangible, and real.

***


Mass Timber
in Historical Perspective:
Remediating a Resource Economy

MEG WIESSNER
NYU

Respondent: Erin Putalik, University of Virginia


Log yard at a family-owned sawmill and cross-laminated timber plant in the state of Washington. Photo by Megan Wiessner.
The past decade has seen an explosion of architectural research and theory focused on the extractive material basis of conventional architecture and the cumulative effects of producing new built environments on other landscapes. Alongside academics and theorists, practicing architects and engineers have also become more aware of the wider costs of everyday construction materials, and begun to understand buildings as complex assemblages with tentacular entanglements around the world. As practices like whole building life cycle assessment and materials certification begin to shape decisions about materials, these ideas themselves take on historical significance.

Focusing on the growing mass timber industry in the Pacific Northwest of the U.S. and Canada, this project offers a historical and ethnographic perspective on the intersection of anxiety over the material costs of buildings with legacy industries and supply chains. My research takes up the conundrum of how and why timber —a commodity product still associated by many here with environmental degradation, and at the heart of longstanding conflicts over land and labor—has also recently been recognized as a sustainable construction material by surprisingly diverse constituencies. The talk touches on some of the unique historical and cultural dynamics that have made mass timber popular here, but have also made its uptake here look different than in other regions: the ecological legacy of Indigenous dispossession and wildfire suppression in Western North America; the increasing scarcity and precarity of work in forests at the end of the twentieth century; a regional history of significant and successful anti-logging activism; and the recent growth of the tech industry here. Sustainability is always more than a function of objective material properties, and this work makes a case for historicizing the relationships and cultural contexts that understand and produce timber as a low-carbon construction material.


---

28 November 2023
DocTalks x MoMA
Session 5


Imagining Transpolar Futures:
The Case of Longyearbyen, Svalbard
BERT DE JONGHE
Harvard University

Respondent: Phoebe Springstubb, MIT Architecture


Longyearbyen, May 2023, by Bert De Jonghe
Imagining Transpolar Futures anticipates and frames the next chapter of settlement and infrastructural development on the archipelago of Svalbard, Arctic Norway. Based on a literary, statistical, and representational analysis, this project looks ahead (today – 2050) and aspires to formulate a range of alternative settlement typologies and infrastructural futures for Svalbard. The foundational elements of such models include a transnational, participatory, and scenario-based design approach, as well as visions for a highly connected, inclusive, and adaptive settlement in a rapidly changing polar world. This DocTalks x MoMA presentation will unpack one of the twelve design scenarios included in this dissertation. Specifically, this presentation will position Longyearbyen—Svalbard's largest settlement—as one of the most competitive and economically viable contenders to be transformed into a transshipment hub (or gateway) for the Transpolar Sea Route. Designing Longyearbyen as a trans-Arctic shipping hub is, however, challenged by Norwegian planning policies and increased natural risks due to climate change.

***


The Modernist Chinese Garden
as Historical Object and Contemporary Critique

Y. L. LUCY WANG
Columbia GSAPP

Respondent: Linfan Liu, UPenn/Digsau


This paper focuses on an entourage of American-trained diasporic Chinese architects, namely Tong Jun 童寯, Wang Dahong 王大閎, Arthur Koon Hing Cheang 鄭觀萱, and I. M. Pei 貝聿銘, all of whose early projects adopted the stylistic idiom of Chinese gardens in a modernism redux. Although scholarship has hitherto privileged Tong, Wang, Cheang, and Pei's post-1950s oeuvres and appraised their careers within the context of their later citizenships, this paper emphasizes shared theoretical investments in their early years and traces an unrealized, interrupted future that all four architects engaged with in their Chinese gardens, before their diasporic paths diverged across the Sinophone world. Separated by the Pacific Ocean, these architects participated in contemporaneous Chinese discourses, at once brimming with hope and undergoing dire conditions during China's civil war and Japanese occupation. Their Chinese gardens connected traditional landscape theory with contemporaneity, allowing them to imagine daily life beyond the wartime realities of life and death and resist ongoing debates of national style, not to mention trajectories of nationalism itself.


---
4 December 2023
Monday
Building Labor Histories
through Records of Resistance

DANTE FURIOSO

Princeton University

Respondent: Rebecca Choi, Tulane University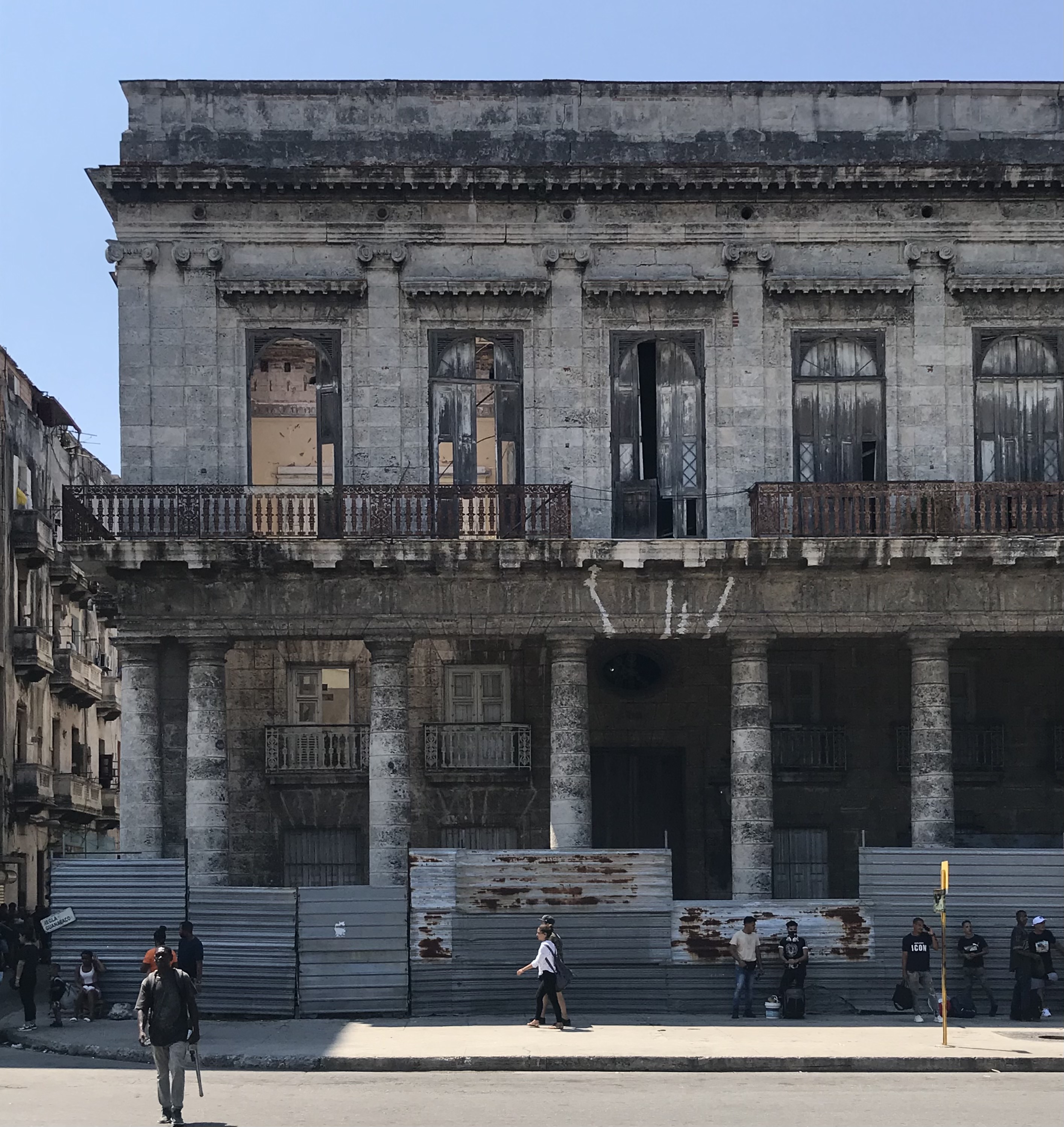 On October 9, 1841, Blas Lucumí was building one of Havana's most opulent private homes. Unlike other enslaved Africans, Blas was not working cutting cane on a sugar plantation. Though he was owned by one of the island's wealthiest residents (the Basque sugar baron, don Domingo Aldama) Blas was constructing a prominent, neoclassical mansion in the center of the imperial capital. With a stone delivery delayed, don Aldama ordered his workers to relocate to a new railroad line, which he was also financing. Perhaps fearful of being sent instead to one of his master's dreaded (and often deadly) sugar mills, Blas and the other enslaved Africans staged a bold and risky strike. Aldama called the nearby Spanish infantry, who attacked with rifles and bayonets, killing Blas and five others, and seriously injuring six more. All this and more can be gleaned from the deposition taken later that day. Not only does this legal document describe the division of labor on multiple job sites, but it sketches the kind of conflict involved in building production in slave societies like nineteenth-century Cuba. This presentation for DocTalks takes the 1841 deposition as an archival case study to raise a methodological question: What are the challenges and opportunities of using records of resistance and state oppression for histories of built environment labor? The handwritten pages give us names, descriptions of languages spoken, attitudes and beliefs of the laborers, and the occupational hierarchy on the building site—all this was mediated by an interpreter and ultimately recorded by a scribe. Moving beyond buildings as symbolic representations of colonial power dynamics, the talk adopts a production-oriented framework, asking how an exceptional case such as the 1841 rebellion might offer clues toward a systematic analysis of the historical dynamics of building production in late colonial Cuba.

***
Forced displacement, Urban Transformation,
and Architectural Metamorphosis:
The Impact of the 1923 Treaty of Lausanne
on Chania's Urban Landscape
AIKATERINI KARADIMA
Technical University of Crete

Respondent: TBA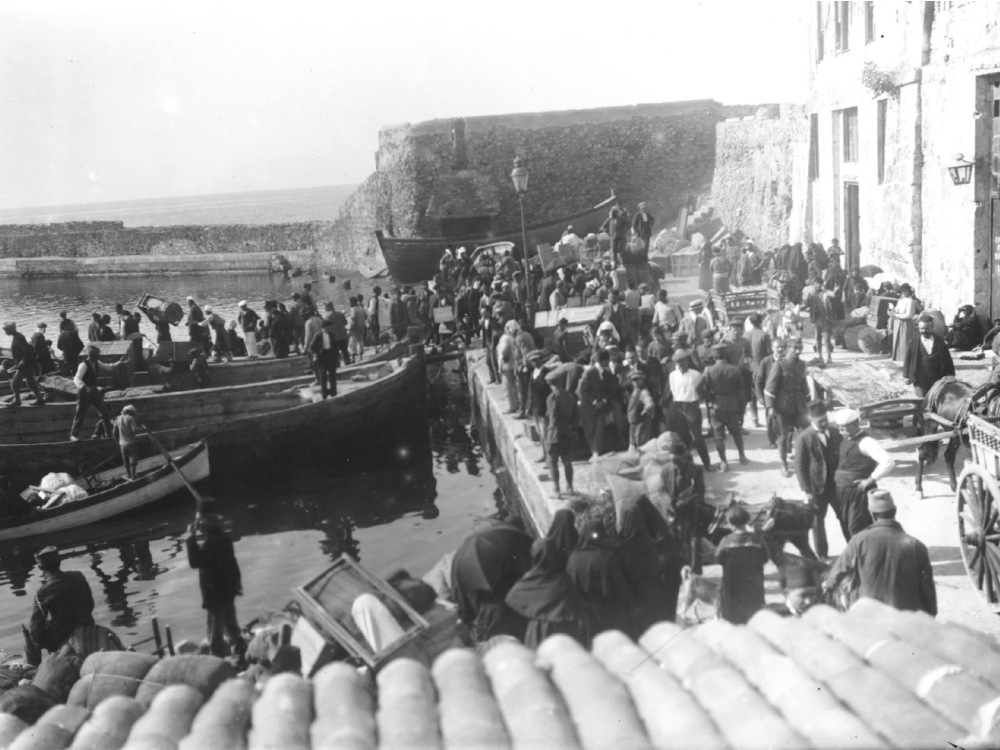 Cretan Muslims from the old port of Chania in 1923


The turn of the 19th century marked a period of profound societal and spatial changes globally, leaving also a significant imprint on Greece. The Asia Minor Catastrophe, followed by the compulsory exchange of Christian and Muslim populations between Greece and Turkey in the aftermath of the Treaty of Lausanne in 1923, have greatly affected the culture, society, and urban landscapes of both nations and the Balkan Peninsula in general. Over a million Greek Orthodox Christians residing in Turkey and around 400,000 Muslims from Greece were compelled to abandon their possessions and migrate. The resettlement of refugees emerged as one of Greece's most crucial political and social concerns, resulting in significant spatial transformations, as this was the starting point of the rapid urbanisation and uncontrolled urban expansion, fundamentally shaping Greece's urban and social structure. The city of Chania in Crete, Greece, emerged as a crucial destination for refugees, given its significant pre-existing Muslim community until 1923. Refugees initially settled in the homes of those who left or lived in makeshift accommodation until the first housing projects were completed. Gradually refugees repaired, expanded, and reconfigured their living spaces, leaving a lasting imprint on the built environment. As architecture adapted to accommodate the needs of the displaced, it also bore witness to the intangible impacts of war. Chania's urban and rural became a repository of memories, visions, and the enduring spirit of communities shaped by conflict. This presentation aims to shed light on the complex and multifaceted process of the 1923 forced displacement and its impact on the urban landscape of Chania. By examining the spatial and socio-political transformations that have occurred in the region, it seeks to introduce new historiographical findings and provide a fresh perspective on the spatial impact of the Treaty of Lausanne on the wider region of Chania highlighting the role of refugees in the metamorphosis of urban space.


---
12 December 2023
DocTalks x MoMA
Session 6


"Every Holy Landscape is Shadowed by Evil:"
Ecological Imperialism in 20th Century Jerusalem

GILI MERIN
TU Wien

Respondent: Anwar Jaber, University of Waterloo


Detail from the notebooks of C.R‭. ‬Ashbee showing a proposal for the perimeter of the Old City Walls, replacing local flora with pines and a "wild, informal layout" of flowerbeds (1918-1921). Source: Archive Centre, King's College, Cambridge, England, Courtesy Nirit Shalev Khalifa, Yad Ben-Zvi
When the British Empire declared military rule over Ottoman Jerusalem in 1917, its priority was to "restore" the Holy City to its former glory. This resulted in a series of town-planning schemes focused on eradicating any elements that seemed "unworthy" of the holy city's landscape, with the aim of making Jerusalem legible to a reader of the Christian Bible. Palestinian houses were deemed "unsightly obstructions" of the ancient city walls, and indigenous flora, such as cacti and shrubbery, were replaced with imported European species. The result was a picturesque composition of the city's landscape that affirmed the colonial narrative of Jerusalem's salvation, making it more green, productive, monumental — and less Arab.

The impetus to project mythical narratives onto Jerusalem's landscape did not stop when the British left in 1948. In the second half of the 20th Century, Zionists extensively manipulated the landscape as part of their settler-colonial strategy to "Judaise" Palestine and naturalize the Jewish presence in Jerusalem's built and natural environments. Expanding the park project initiated by the British, the Jewish National Fund undertook large-scale afforestation in the hills surrounding Jerusalem, planting monocultural pine trees that visualised the lush greenery of Jewish ancestral lands and imported "Biblical" animals such as the Persian Fallow Deer.

Steeped in religious sentiment yet led by nationalist motivations, British and Zionist projects exploited the natural environment to promote their colonial ideologies. By drawing a line between these two case studies, this talk will highlight the violence embedded in the notion of an imaginary landscape, the manipulation of flora and fauna that its realization entails, and the resulting displacement and erasure of those excluded from the hegemonic narratives told by those in power.

***


The Palm Oil Controversy: Architecture and Environmental Depletion in the Congolese Forest

MICHELE TENZON
Liverpool University

Respondent: Maren Larsen, University of Basel


Palm oil accounts for over a third of the vegetable oil produced worldwide but its production and use is at the centre of a two decades long controversy. On one hand, NGOs hold palm oil industry responsible for both degradation of the environment, increasing poverty of indigenous people, and attacks on human rights. On the other hand, independent scientists argue that the development of oil palm plantations can contribute to meeting the food needs of a growing global population, and to a decline in rural poverty.
When in 2017, the Colombian-Congolese company Strategos bought the land and the buildings of Lusanga, in the Democratic Republic of Congo, and the surrounding palm oil plantation, the population of this historical site for palm oil extraction in the country was hoping to revive a long lost, idealized past. Lusanga was formerly known as Leverville, named after Lord Lever, the British tycoon who had acquired concessions in 1911, in the then Belgian Congo. The villas built for the European managers, with their tropical modernist architecture plunged in the lush vegetation, hint at a seemingly glorious past.
The semi-abandoned surrounding plantations and the rows of workers houses inhabited by an impoverished and unemployed population remind us of a violent past of labor exploitation and environmental depletion.
The failure and abandonment of Leverville which was once meant to be the crown jewel of the five plantation complexes established in the Congo basin, the symbolism of its radially arranged avenues, now barely legible through the overgrown weeds, tells us the story of how poor knowledge of environmental, human and technical factors crushed the ambitions of a giant of global capitalism. The violent conflicts that have broken out in 2015 and 2019 in the Boteka and Lokutu company towns, two other former Lever's palm oil concessions testify of the long-term effects of natural resource extraction in the Central African forest.


---
21 December 2023
DocTalks x qswg
Session 2
Host: Facundo Revuelta, Bartlett, UCL
on behalf of qswg


Queer Domesticity
Respondent: S.E Eisterer, Princeton SoA
---
16 January 2023
Lighting Talks


Respondent: TBD
SHERRY AINE TE
JHONO BENNETT
BRENTT COX
---
23 January 2023
Lighting Talks
Respondent: TBD
[Title TBD]
BLANCA GARCIA GARDELEGUI
Independent Researcher and Architect
Banyalbufar 1959. Josep Truyol. Apud Clara Caldes
Banyalbufar is a small secluded island village surrounded by the Balearic Tramuntana mountain range, a UNESCO World Heritage site, which due to climate change, is often suffering from severe droughts. Although partially unused today, in the 10th century it was inhabited and cultivated by the Islamic culture, who created a complex resource management system for irrigation with more than 2,000 terraces, fountains, aqueducts and cisterns, a body of knowledge acquired and adapted from their antecedent experience in Yemen. To build the many terraces, a complete circular construction system was developed reusing the stones that would impede the planting and using them as retaining walls. Dry connections were used to enable their further disassembly and reuse. The latter Christian conquest of the island in the 13th century, profited the system to give rise to dry farming practices focusing on olives, tomatoes and wine cultivations, creating a unique agricultural system today partially unused and with an extreme potential to be reused and repurposed. As the village has experienced in the last years a regrowth of the population with a younger generation moving back, the village school has reopened, the fishing coming back to life, and the local wine specie, Malvasia, which had disappeared in the 19th century due to different plages, has been reinserted and recultivated. Through a series of research workshops, we are exploring the architectural, infrastructural and urban heritage of Banyalbufar, as well as its potential future as a prototype for future sustainable circular communities which can be reactivated learning from their vernacular knowledge and traveling South to North. The research is realized in collaboration with Kosmos Architects, Isla and Guillem Aloy.
***
Vulnerable Heritage: the undeniable value of past craftsmanship in Romanian villages and the biodiversity-friendly architecture

MARIA NITULESCU
Independent Researcher and Architect
Copyright: Casa Maramureșană
While researching for my thesis about art and olfaction with a focus on the particular smell of hay in Transylvania, Romania, a region with one of the most biodiverse grasslands in Europe, I have found a direct correlation between topography, traditional land farming, and architecture.
Traditional low-intensity farming has died out in almost all European countries and, due to its scarcity, studies focusing on traditional land management and architecture are also rare. Romanian traditional houses have acquired their style in a mainly agricultural economy and in an excessive continental climate. The traditional village landscapes have undergone transformations due to socio-political and economic developments, which have led to irreversible losses in biodiversity, authenticity, and aesthetics. Traditional architecture is often undervalued and therefore becomes increasingly vulnerable in the current context, where modern comfort is preferred to traditional construction methods.
Surdesti, Şesuri, or Botiza are still places in Transylvania where biodiversity is well-preserved. These villages differ in topography: Botiza for example is situated in a valley and therefore contains defined zones for houses and gardens, wherein in Şesuri the houses are spread and harmoniously integrated into nature. The primary occupation of the locals is agriculture and animal breeding (most products are kept within the family). The original houses, which have a lifespan of 70 to 80 years, are traditionally constructed from wood, clay, and straw. Some of them have even been transformed into comfortable cottages. With a high thermal transfer coefficient, these homes have shown resistance to earthquakes without collapsing and often only with minor damage.1 The surrounding meadows and the grounds mow by hand, therefore you can still find a rare and protected flora with orchids, wild gladioli, and carnivorous plants, among others, and equally impressive is the fauna with brown bears, wolves, lynxes, otters, deer, and a large variety of rare birds such as hoopoes and orioles.

***
Veil Reveal
KSHITIJA MRUTHYUNJAYA
Independent Researcher and Architect
The whitest white: Interior of the titanium dioxide factory Kronos Titan AS, in Fredrikstad, Norway. Photo: Marte Johnslien, 2019.

White is ubiquitous. It is conventionally associated with cleanliness and purity. However, its complex nature is less understood. We have somehow since the modern times perceived white spaces to be clean, comfortable and safe. When we sit or stand against a solid white white wall, write on a white piece of paper, brush our teeth with the stark white toothpaste, etc we rarely or mostly never think about how it is produced, its contents and its impacts if one were to zoom in on its hidden dimensions. The arrival of a white involves digging, modifying, reforming, rearranging, mining and so forth causing destructive divisions between humans and between humans and other-than-human forces.

Nowadays, synthetic white pigment like Titanium Dioxide (also known as TiO2, Titania, Pigment White 6) is widespread. Its rising demand in construction, automotives, textile, cosmetic and other industries as a dispersing agent, flocculent and most importantly as a whitening agent is spurring the demand worldwide. As the demand rises, its disconnected production networks have impacted the local ecosystems, causing grave geo-environmental problems, affecting socio-economic development and creating severe health threats in areas where it is produced.

Skondal, Norway

In 1910, a Norwegian chemist filed a patent for the production method for a pigment that aesthetically changed all modern surfaces. The white pigment TiO2, called "the whitest white," revolutionized the global color industry by bringing onto the market a pure white paint that resisted discoloration due to dirt and rust. After a hundred years of mining, the extraction of TiO2 has left an irreversible change in the local landscape in Sokndal, Norway. The environmental traces of mining modernism consist of a vast cut through the surface of the earth and a grey artificial desert of mining waste. Each year 13 million tons of ore are excavated in the open pit mine, which results in the land deposit growing by 2.7 million tons every year.

Kerala, India

Countries like India produce mammoth amounts of Titanium Dioxide to meet its annual demand with almost more than three quarters of the requirement fulfilled through imports from China. The pigment is mainly sourced from ilmenite, which is the most widespread titanium dioxide-bearing ore and its presence in certain parts of India have made these key production hubs for pigment white. In order to avoid imports, four key organizations developed around these key areas are aiding India to become self-sufficient. While on one hand India is trying to move towards self-sufficiency to meet the required demand of TiO2 by reducing imports, on the other, the extractive production methods causing build up of unfathomable levels of iron oxide, one of the by-products is causing grave geo-environmental problems. As per reports 2,00,000 metric tonnes of iron oxide sludge and 2,00,000 metric tonnes of ETP sludge has been generated since 1984-2008. Currently there is no safe process to dispose of the toxic iron oxide waste. It has impacted the surrounding and distant areas: wiping off villages, agriculture, animal husbandry, aquatic life, and has continually been a cause for health concerns among locals who live and work in the shadow of the TiO2 industry.

In order to rethink resource use and reuse, we need a radical change in the way we understand our material surroundings. How can we make visible what is hidden in the white pigment that surrounds us everyday? How can we create new narratives that understand the web of mutuality within production and consumption of the white pigment? This talk will explore how art history and arts-based methods can be used in thinking through white which does not lead to a nostalgia for cleanliness, purity and pristineness, but moves towards a future where white engages with its waste both materially and socially.

---
30 January 2023
---
6 February 2023
Usus, Fructus, Abusus
ALENA BETH RIEGER

Oslo School of Architecture and Design

Respondent: TBA
Roman law once controlled property by bestowing three rights upon its proprietors: usus, fructus, and abusus. But usus and fructus alone, the rights to use and profit from something, did not constitute ownership. In order to own something, one must have been able to destroy it.

Abusus was everywhere in mid-twentieth-century Brussels. Buildings were falling as fast as they were going up. A most-famous victim of this "Brusselization" was Maison du Peuple (1896-1899), the Belgian Labour Party Headquarters designed by the acclaimed Belgian architect Victor Horta. In 1963, protesters responded with outrage to the planned demolition of the building. In Venice, 1964, more than 700 architects signed a petition against its destruction. In 1965, Maison du Peuple was demolished, save the main banquet hall, the cafe, and a staircase which were marked, disassembled, and stored until plans for their use could be finalized. Most plans for reconstruction never materialized. Instead, the pieces of Maison du Peuple, totalling 130 tonnes of material, disappeared to disparate locations. Remnants of Horta's masterpiece laid dormant in the cellar of the Saint-Gilles town hall, the backyard of the Horta Museum, a cafe in the center of Antwerp, the Brussels Comic Strip Centre, and in an underground tram station at the corner of Chaussée de Waterloo and Rue du Lycée, Brussels. 70 tons of building elements were sold to a scrap dealer. Twelve truckloads were distributed to a museum and two municipalities. A number of stone and iron pieces simply sunk into the swamp-like field where they were stored. Countless elements were looted from open storage in vacant lots.

The international "ownership" of monuments was an emerging idea of the time and the Belgian public and an international congress of architects did not agree with the abusus of their treasured building. For DocTalks, I will discuss Maison du Peuple through the lens of its owners, rather than authors, to reconsider the role they played in shaping (and destroying) the architecture.
***
The "Frankenstein PC:" Practices of Preserving and Erasing the Digital in Architecture
Joshua Silver

The University of Manchester, Manchester Architectural Research Group (MARG)

Respondent: TBA

Over the past decade, reflection upon the "Digital in Architecture" has set off a mad dash by architectural institutions, historians, and offices to preserve digital material for posterity. CAD drawings, 3D models, and even BIM assets have acquired a level of historical value necessitating the emergence of new archival preservation practices. Architectural archivists and historians are now confronted again with old media technologies and the necessity to make their contents accessible for dissemination and research. But these archival processes erase as much as they preserve, erasing the traces of digital technological practice in favour of content: drawings and images.

This paper, emerging from my current dissertation research which revisits the digital technological transformation of architectural practice since the 1980s, will discuss the pragmatics of architectural archiving through the private "living archive" of the Fondazione Renzo Piano (FRP). Simultaneously an office archive and personal-historical archive, the FRP will provide an opportunity to discuss the limits and opportunities of contemporary architectural archiving as a practice. This paper presents the technological practices of "refreshing" digital material for public dissemination through the old computing technologies collected in the "Frankenstein PC." These practices will be discussed through the kinds of information they erase and the potential new avenues of inquiry they open.
---
13 February 2023
---
20 February 2023
---
27 February 2023
---