5 October 2023
12pm EST/6pm CET
DocTalks x queer space working group
Session 1

Respondents:
Torsten Lange (Hochschule Luzern) &
Phevos Kallitsis (Portsmouth School of Architecture)


Outing, Passing, Flagging, Cruising: Queer Spatial Tactics against Commodification and Gentrification

CLAUDE DUTSON
RCA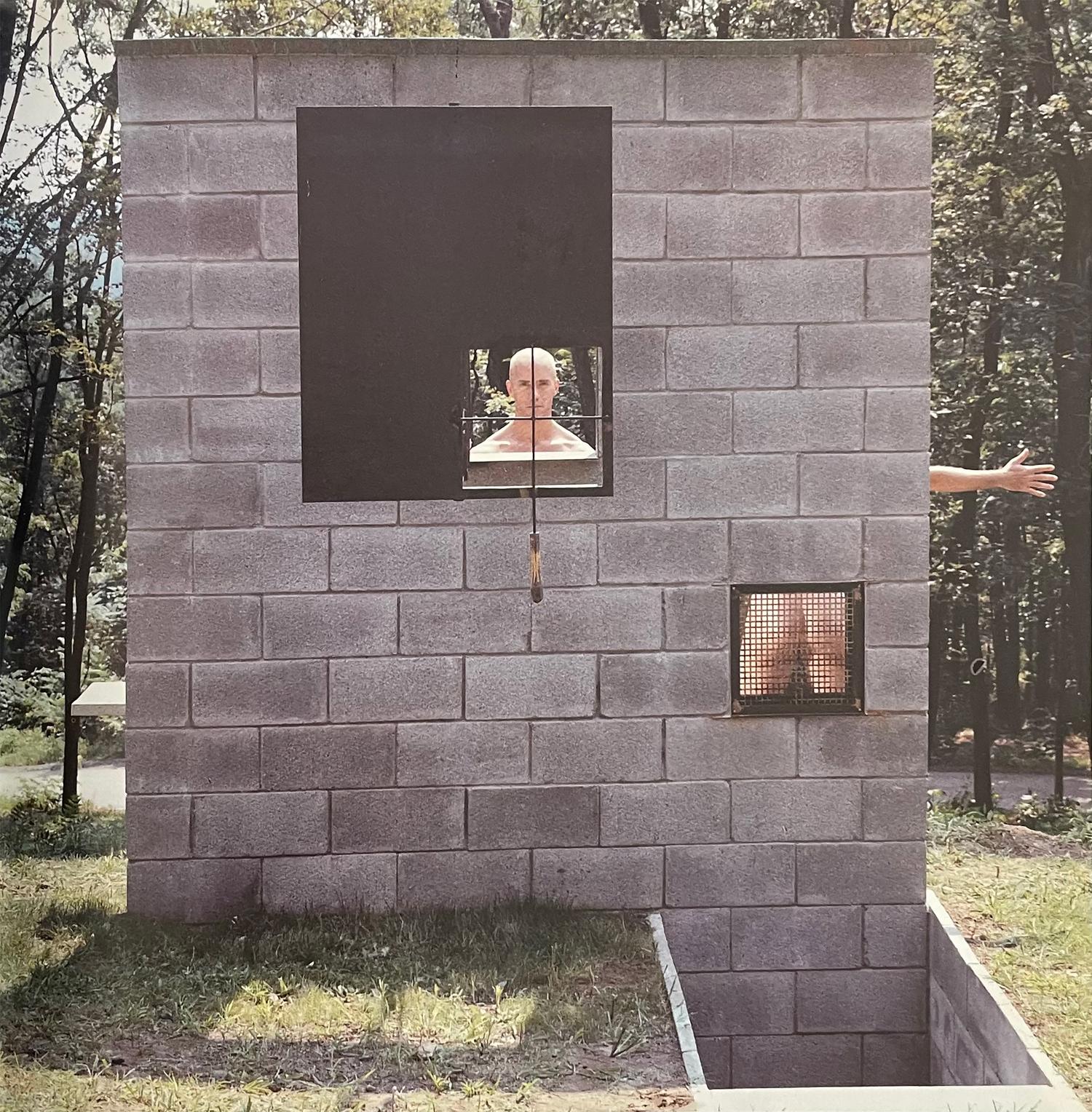 Utopian Prospect (1988), installation in Byrdcliffe Art Colony, Woodstock, New York, architect Mark Robbins. Reproduced from Mark Robbins, Angles of Incidence, (New York: Princeton Architectural Press, 1992)

While the act "to queer" can be understood as a technique of subversion, either as a 'queer reading' detecting kinks and bends in an apparently straight world, or as an action that overturns norms, being queer in urban space is also to be entangled with, and often implicated in, commodification and gentrification. In the context of the financialised city, is "queering" a resilient enough strategy?

Re-engaging with Aaron Betsky's premise that queerness is a concrete act with a concrete sensuality and sexuality attached to it – this presentation will explore strategies of being detectably or undetectably, respectably or irreverently, queer within urban space and architecture. Drawing on the acts of being boldly 'out', to 'passing' for heterosexual or cisgender, through to codified 'flagging', and 'cruising' with sexual intent, I will extract a series of urban and architectural tactics for spatial resistance against gentrification, homophobic and transphobic violence, and the commodification of marginalised identities. The tactics are investigated in relation to the street, the neighbourhood, and the intentional queer community space. Tracing a path from the first Gay Pride marches in the 1970's – through to corporation-sponsored Pride Parades, the formation of gay 'villages' through to gentrification, and the creation of queer intentional spaces within the destructive pace of urban redevelopment, this presentation aims to scope out a range of queer spatial tactics to avoid the grasp of capital, and persist in an increasingly financialised urban environment.
***


Othering Worlds:
Leatherspace, Dyke Community,
and the American City

KARA PLAXA
Princeton SoA


Famously known in the leather community as the "Queen of Kink," "Professional Slave," and wife to International Ms. Leather, Jill Carter, Mama Vi, would also be referred to as the "Matriarch of Judson Street" in Evansville, Indiana. With multiple housing purchases and decades of community building, Mama Vi and Jill Carter established a collection of homes for "kinklings" on Judson Street, her Carter Johnson Library's inauguration, and various social gatherings. Their manifestation of a leather gayborhood in Evansville has roots that date back to the early 80s when she entered the BDSM scene with her partner, Jill, in NYC. As their community of leather kinksters began to expand, so did the use of domestic architecture. From constructing dungeons in Newark, NJ and Long Beach, California, suburbs, to merging marginal communities into queer families in Oklahoma to building a traveling archive in Philadephia, Mama Vi and Jill continue to challenge the metronormativity that has defined the American cities. By reading the Master/slave relationship of Jill and Vi's spatial production, BDSM and leather culture can become understood as spatial disciplines that create a specific kind of American queer cultural geography and a utopic territorial claim that bridges the heteronormative landscapes of the major metropolitan of New York City and Los Angeles to Tulsa and Evansville. Mama Vi and Jill's environments are transgressive leatherscapes. Their life in leather and the spatial technologies produced challenge conventional architectural binaries. It puts queer studies in conversation with mini-urbanism and rural places—the crafting environments as built manifestos that extend and interrogate heteronormative landscapes and open apertures into utopian leatherdyke thought.

---